Not enough time?
Plan a day trip to experience the real Japanese Onsen + authentic Kaiseki cuisine.
HANAFUBUKI Ryokan is open to the public during the day so you can enjoy our beautiful environment and facilities also if you cannot stay overnight with us.


Hot Spring:
-Choose one of our 7 unique ONSENs
-50 minutes private use
-1,550 yen/person (including tax)
Lunch:
-Japanese cuisine from 2,000 yen

(excluding tax)
-Ozashiki or Western restaurants
-Lunch+ONSEN use.= 320 yen discount

(including tax)
Hours of Operation:
Hot Spring 11.am – 14.pm
Restaurant 11:30 am – 15.pm
For details and reservation, please contact us at info@hanafubuki.co.jp or tel: +81-557-54-1550.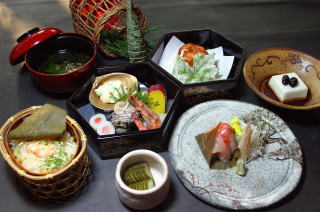 Lunch menu HANAFUBUKI 3,500 yen (excluding tax)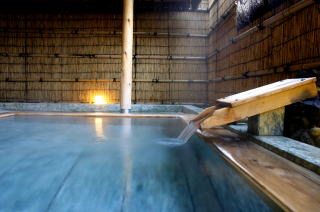 One of the 7 private Hot Springs HINA-NO-YU